As we age, life can bring a complex set of emotions. Many seniors experience both the positive and negative aspects of growing older. This can be especially true for those dealing with health issues. As a family caregiver, it's important to be aware of the signs of depression and to help your parent age with dignity.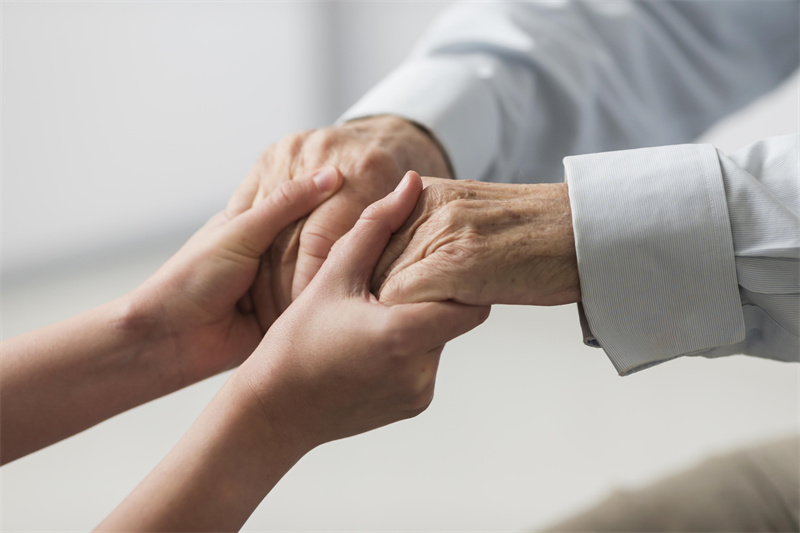 There are a few strategies you can use to help your elderly loved one remain strong and independent. Encouraging regular exercise and a good diet are essential. Stimulating activities, such as reading and problem-solving, can help keep your aging parent's mind active. You may also want to arrange for regular doctor visits, which can help detect and treat health problems.
Above all, it's important to be patient and understanding. Show your parent that you are there for them and that you care. A positive attitude and the right support can make all the difference as they age. You can start with these methods.
Support
As we get older, our physical and mental health are both incredibly important. It is essential to offer support and love to our aging parents, so they can age with dignity and respect. We should never judge or belittle them, but rather recognize the immense love they have shared with us over the years and show our own appreciation.
By providing emotional and physical support to our elderly parents, we can help them remain optimistic and engaged in life despite any age-related challenges they may be facing. We can look for ways to strengthen our bond with our aging parents and make sure that their daily needs and interests are being met.
We should aim to create a stress-free environment for our elderly parents and ensure that their voices are heard. Even offering simple acts of kindness, such as sending cards to celebrate their milestones, can make a lasting impact.
Ensure safety
As people age, it is normal for their mobility and cognitive abilities to decrease. This can limit their ability to do everyday activities and put them at risk for injury. Making safety modifications to the home, such as grab bars and handrails, can help them remain independent for as long as possible. Additionally, providing assistive devices such as wheelchairs, mobility aids for elderly and toilet lifts can help them enjoy a more normal lifestyle.
Making safety modifications to the home is important for anyone with limited mobility. Adding grab bars in bathrooms and staircases, and non-slip mats near tubs and showers, can help them move about the home with less risk of falls or injuries. Additionally, installing handle rails or railings on staircases and making the entryway of the home more accessible can help them move from room to room.
Assistive devices for elderly can provide a sense of independence and make everyday activities easier. Wheelchairs, and mobility aids for elderly, can help them get around the home more easily, while toilet lifts can help them use the bathroom more safely. Providing them with safety equipment and assistive devices can help them maintain their quality of life.
Making safety modifications and providing assistive devices can help an aging person feel more secure and independent in their own home. It is important to remember that each person has different needs, and these modifications should be tailored to them.
Show respect
Parents are our pillars of strength and support. We owe them respect for raising us, nurturing us and teaching us valuable life lessons. As we grow older, we tend to forget the immense contribution our parents have made in our lives and take them for granted. So, it is important to show respect for our aging parents.
Listening to our parents is one way to show respect for them. They have our best interests at heart and know what's best for us. Even if you think your parents' advice or opinions are outdated or don't make sense, it's important to show respect by listening to them.
If there is something that you feel strongly about, it's important to be respectfully forthright with your parents. Share your feelings and be honest while showing respect to them. Rejecting your parents' advice or choice simply for the sake of not wanting to listen to them is wrong. So, it's important to show respect and be polite when expressing your disagreement.
It is important to never forget the immense contribution our parents have made in our lives. Showing respect is the least we can do. Respect and love your aging parents and listen to them, they know what's best for you.
Practice patience
As we age, our cognitive skills can start to decline, impacting our ability to think and reason. One of the most common causes of this decline is dementia, which affects a large number of older adults. Dementia can cause emotional and behavioral changes, and it is essential to be patient with our parents who are struggling with this condition. Patience and understanding can help maintain our loved one's self-esteem and dignity, even when these changes become overwhelming. As caregivers, it is important for us to remember that it is not our parent's fault, and we should do our best to remain understanding and comforting. Additionally, creating a safe and comfortable environment for our loved one can help alleviate their feelings of frustration and isolation.
Finally, it is important to be aware of the resources available to help manage the symptoms of dementia and to stay in close contact with our parents' healthcare providers to ensure they are receiving the best care possible.
---
Post time: Mar-06-2023