Versatile Electrical Lifting Moving Chair For Comfort and Care
About Toilet Lift
Product Tags
Why do we need a transfer chair?
With the growing elderly population worldwide, mobility issues are becoming more and more common. By 2050, the number of elderly people is expected to double to 1.5 billion. Around 10% of these elderly people have mobility issues. What is the most challenging part when caring for these seniors? Is it transferring them from the bed to the toilet, giving them an enjoyable bath? Or moving them into a wheelchair for an outdoor stroll?
Have you been injured while caring for your parents at home?
How to provide safe and quality home care for your parents?
Actually, solving this transferring issue is really easy. Our patient electrical lifting moving chair is designed precisely for this purpose. With an open back design, caregivers can easily move patients from the bed to the toilet or transfer patients from the bed to the shower room. The transfer chair is a simple, practical and economic care assistant that can help you transfer and lift disabled or elderly people. This rear-opening transfer chair can assist mobility-limited seniors as well as the disabled community. The electrical lifting moving chair can easily transfer patients from the bed to the bathroom or shower area without carrying the patient, without worrying about falls, ensuring safe passage.
Product name

Multifunctional Transposition Chair (Electric Lift Style)

Model No.

ZW388

Electric drive pusher

Input Voltage: 24V   Current: 5A     Power: 120W

Battery capacity

2500mAh

Power adapter

25.2V 1A

Features

1. This steel frame medical bed is solid, durable and can support up to 120 kg. It features medical-grade silent casters.

2. The removable bedpan allows for easy bathroom trips without dragging the pan and replacement is simple and quick.

3. The height is adjustable over a wide range, making this suitable for various needs.

4. It can store under a bed or sofa only 12 cm high, saving effort and providing convenience.

5. The rear opens 180 degrees for easy entry/exit while reducing lifting effort. One person can maneuver it easily, reducing nursing difficulty. The safety belt helps prevent falling.

6. The drive system uses a lead screw and chain wheel for stable, long-lasting power assistance. The four wheel brakes ensure safety and reliability.

7. The height adjusts from 41 to 60.5 cm.The entire chair is waterproof for use in toilets and showers. It moves flexibly for dining.

8. The foldable side handles can store to save space, fitting through 60 cm doors. Quick assembly.

Seat Size

48.5 * 39.5cm

Seat Height

41-60.5cm (adjustable)

Front Casters

5 Inch Fixed Casters

Real Casters

3 Inch Universal Wheels

Load-bearing

120KG

Height of Chasis

12cm

Product Size

L: 83cm * W: 52.5cm * H: 83.5-103.5cm (adjustable height)

Product N.W.

28.5KG

Product G.W.

33KG

Product Package

90.5*59.5*32.5cm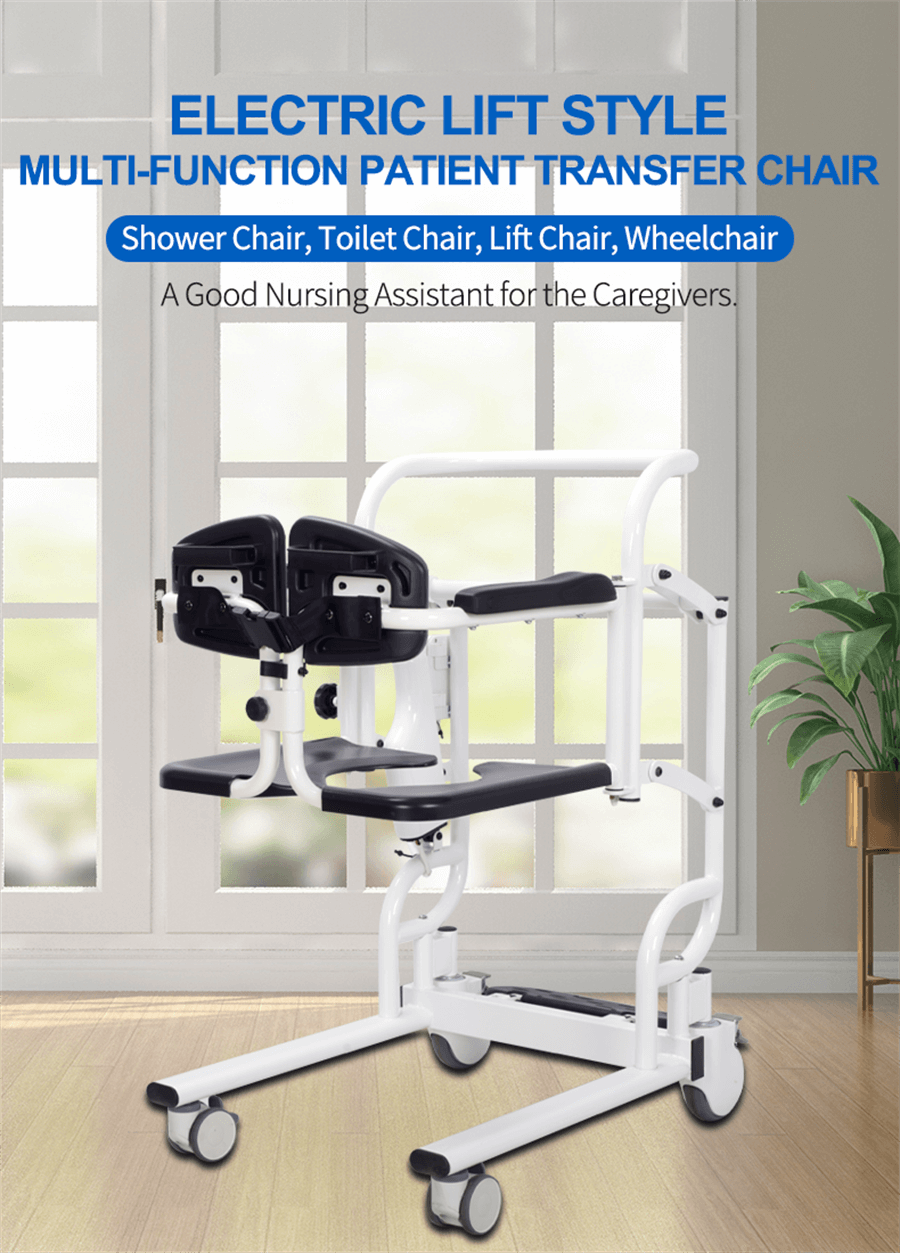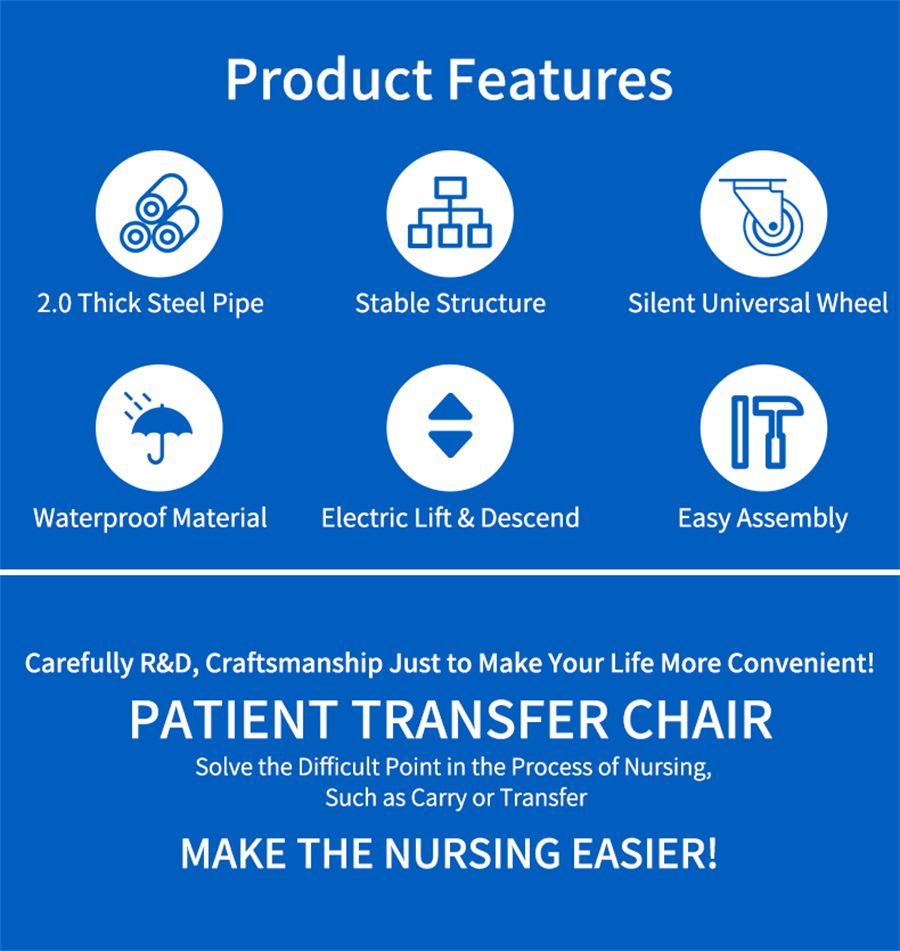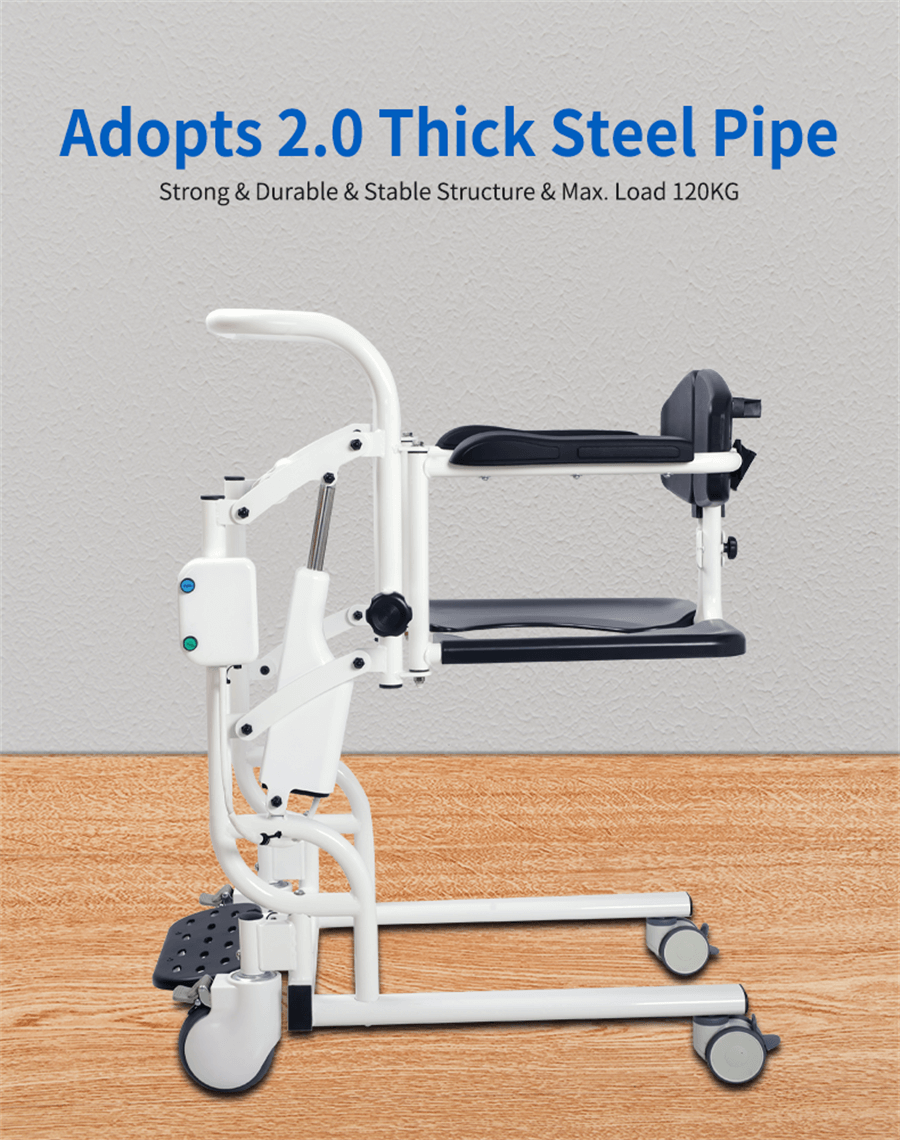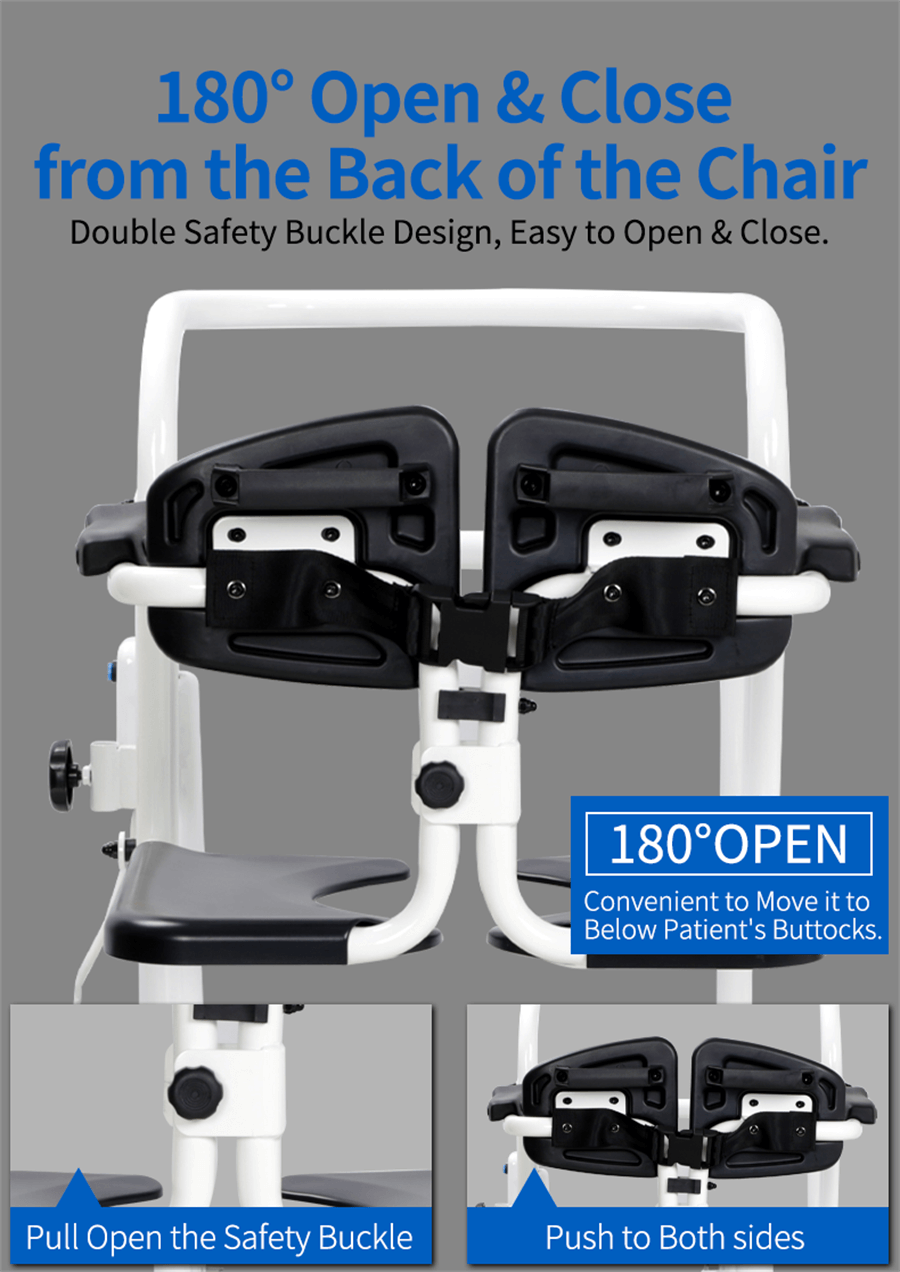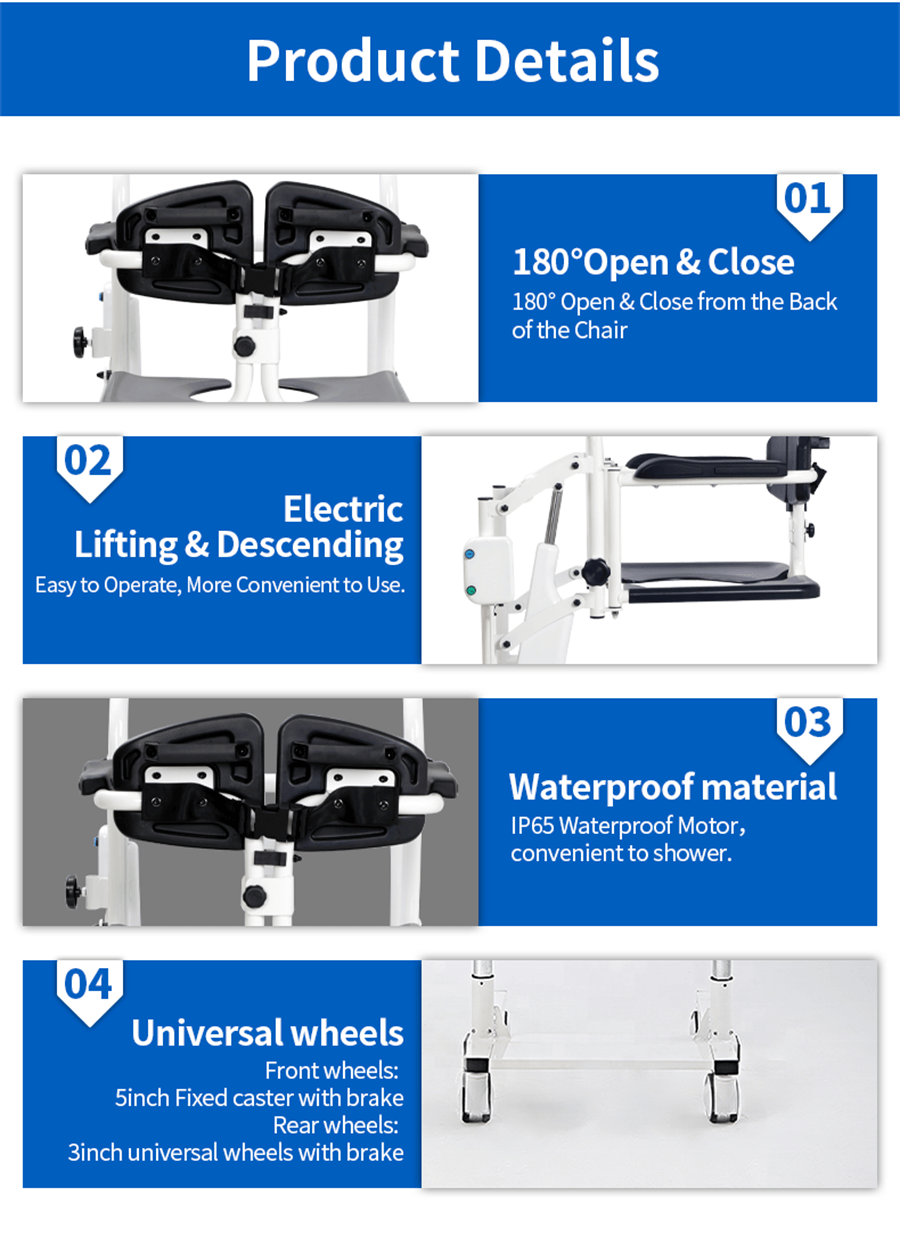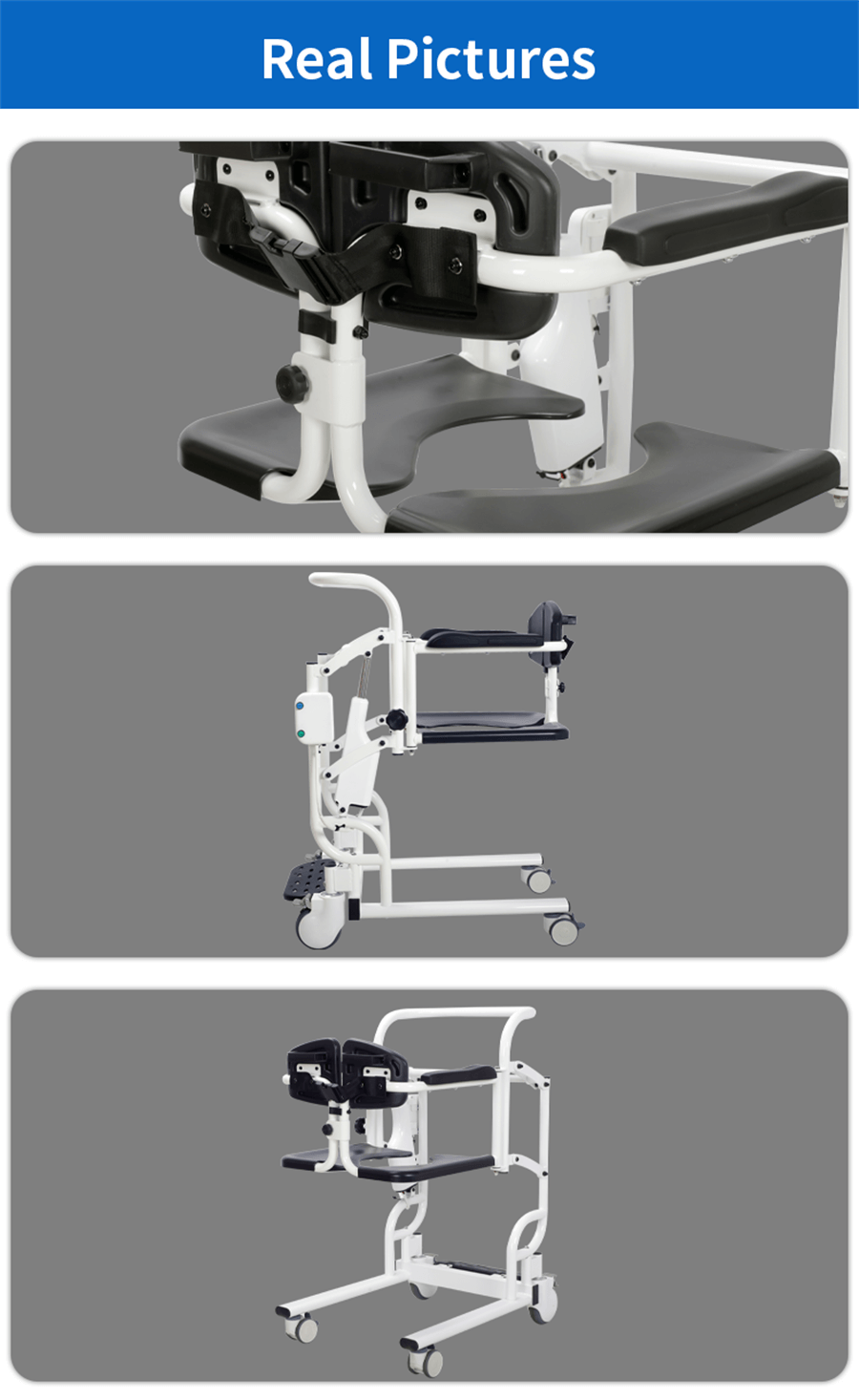 ---
---
Write your message here and send it to us